Praise Team
Messiah has four vocal praise teams and several instrumentalists from drummers to organists. The vocalists sing about one weekend a month. The Praise Team rehearses on Tuesdays at 7:00 p.m., prior to their scheduled weekend and commit to singing and playing for all three services.

If you have an interest in joining a praise team, either vocally or instrumentally, please contact Mary Petersen at mary@messiahonline.org.
Adult Choir
Messiah's Adult Choir rehearses every Tuesday evening from 6:00-7:00 p.m. (September through May) in the Music Room. This choir sings in worship about once a month. The adult choir welcomes anyone confirmed age through adult. For information, contact the choir director, Heather at heather_wald@yahoo.com.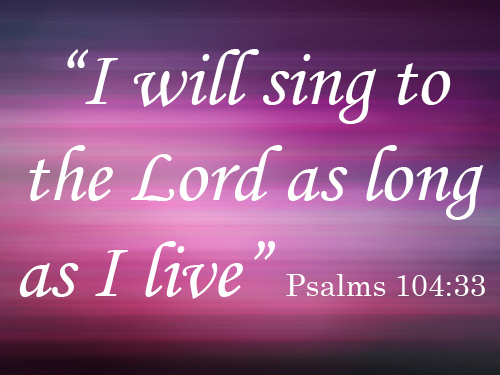 Adult Handbell Choir
Messiah's Handbell Choir has four octaves of bells and chimes. The choir, directed by Lois, meets September through May and rehearses on Monday evenings at 7:00 p.m. They play in worship about every four to six weeks. Anyone who has an interest in ringing with the handbells, please contact Lois at loisk9@frontiernet.net.
Special Music
There are opportunities all year long for anyone with a gift for singing or playing an instrument to add special music to worship services. Musicians and vocalists wanting to share their gifts will be assigned to a weekend and are asked to present that music in all three worship services. High school youth are encouraged to join a praise team as a vocalist or a musician, or to offer special music in worship.
Children's and Youth Music
Younger children have music time during WOW! (Word on On Wednesdays!) and during Sunday School. They sing in worship about three times a year. They also present a musical drama/play during the Christmas season. Children who attend Vacation Bible School sing several of their new songs at a special program for their families during the week.
Choir Directors
If you have the gift of leadership and some musical background, there may be a place for you to direct a choir. Please contact Mary Petersen if this interests you.
Sound Ministry
Every worship service includes someone working behind the scenes, operating the sound board.  Sound techs are trained with hands on experience and scheduled once a month. If you enjoy the technical and electronic side of worship, this is an opportunity for you. If you are interested in this ministry, please contact Mary Petersen.